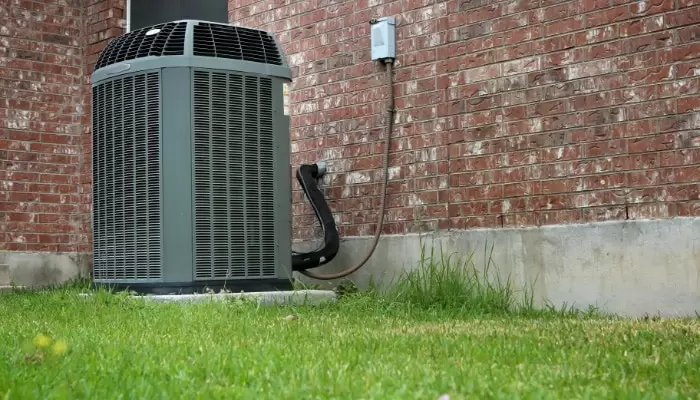 Time For A Comfort Upgrade! Trade In Your Old System For The New Hotness (And Coolness!)
Are you tired of relying on an old, worn-out, energy-guzzling HVAC system? One that can't keep up with blazing summers and frozen winters? Have we got some great news for you! We're excited to announce an offer that will help you get a brand-new, cutting-edge system. Plus, you'll save yourself some money in the process. It's simple - sell us your old system and you'll get cash for your HVAC toward your next one! You'll enjoy improved heating and cooling, better energy efficiency, and will be set for your home comfort for the next 10-15 years. All this while paying less money up front!
See All The Advantages You Get With A New HVAC System!
Give us a call to schedule an appointment. Then, one of our technicians will come out to take a look at your current system. We'll figure out how much it's worth - and what new system will be the best fit for your home. We'll take the old system off your hands and put the money toward your new one - then you get to enjoy all these benefits:
Extra Savings!
A new energy-efficient system has one huge advantage over an older system. Updated technology and engineering means it uses less energy, which translates to lower power bills! You'll save money over the life of the unit, as your cost to run it is much more affordable than your previous clunker.
Enhanced Comfort!
Older HVAC systems are finicky and unpredictable. You might experience uneven heating and cooling, outages that require repair or they might just be plain noisy. A new unit gets you the latest and greatest in comfort technology, which includes peace of mind that you've got a reliable, long-lasting system in place to provide for your home's comfort.
Healthier Air!
Along with advanced heating and cooling tech, newer systems are built to improve your indoor air quality. Better filters screen out dust and allergens, while power air purifiers help remove other pollutants. Your whole family breathes easier as they enjoy clean, crisp air throughout your home.
Greener Environment!
In today's world, it's essential for people to be environmentally conscious. Older systems use harsh chemicals and put out more pollutants, plus they consume more energy to provide an even level of comfort. With a new system, you'll reduce your carbon footprint and contribute to a greener future for all!
Contact The HVAC Company With "Hart" & Get Cash For Your HVAC Today!
We're not just trying to sell a new HVAC system - we're dedicated to improving your home's comfort and your overall quality of life, and this is the best way to do it. Our trade-in offer is a win-win - you get to enjoy the benefits of a brand-new HVAC system while holding on to some of the money you'd otherwise spend. Don't miss out on this opportunity to upgrade your comfort, save money and make a positive impact on the environment. Send us a message online or call today!