Heating Repair, Installation & Maintenance Services For Your Lubbock, TX Home
Is your residential heating system breaking down or not working? Have you noticed your heating bills increasing? Is your heating system nearing the end of its service life? Regardless of if you have a heat pump, furnace or another heating system, we can take care of any issues you face. We offer a variety of heating services including heating system repair, furnace replacement and new installation and HVAC maintenance. To learn more about our HVAC services, call us at  806.795.1207  today!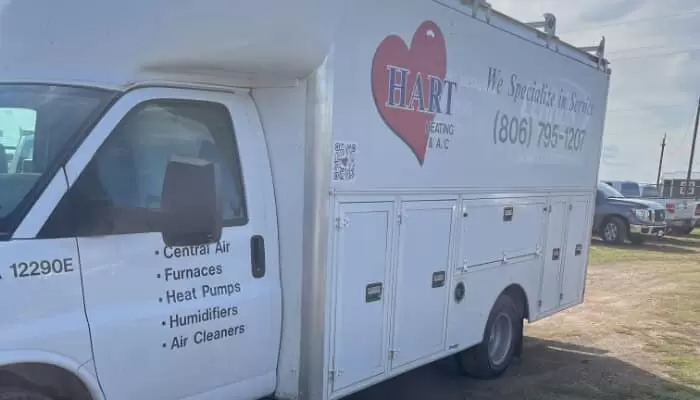 Introducing Hart's Home Heating Services
Hart Heating & AC offers the following heating unit services to keep your home warm:
Heating Repair
Heating Replacement & Installation
Heating Maintenance
Home Heating System Repair Service
When it comes to the colder months near Lubbock, your heating system does a lot to keep your home heated and comfortable. To make sure that your heating system is able to work all winter long, you should keep an eye out for any issues so you can catch them early. We provide quality heating repair services to keep your furnace system operating properly.
Heating Unit Replacement & Installation
No matter what type of heating system you want installed in your home, we can help you. We know the importance of replacing your heating system once it reaches the end of its serviceable life. When your system gets older, it is generally more cost-effective to replace it with a newer and more efficient furnace or heat pump because older heating units can begin to cost you more on repairs and energy.
Heating Unit Maintenance & Tune-Up
We are dedicated to making sure your heating system receives the highest level of HVAC maintenance it can get. After your heater system is maintained by us, you will notice it heating your home more efficiently and your energy bills being lower. Our furnace, heat pump and other heating system maintenance clears dirt and debris from your heating system to allow it to operate more efficiently.
When Should You Replace Your Home Heating System?
You will typically save more on energy and repairs if you have your heating unit replaced once it reaches the end of its service life. Some other reasons you may want to consider having your heating system replaced sooner is if it requires costly repairs frequently or if your heating unit breaks down often. Heat pumps and furnaces usually last around 10-15 years, making that a good mark to keep in mind when deciding whether to repair or replace your heating unit.
If you need to schedule any of our professional heating services, just sent us a message online or call  806.795.1207  today!