Improve The Ductwork In Your Lubbock, TX Home
Is your current ductwork ineffective or causing you to lose your conditioned air? Your ductwork may have been installed or designed incorrectly and need to be modified. When your ductwork is too small, too large, has leaks or was not set up well in the first place, it can cause your heating and cooling to not be distributed evenly throughout your home. Stop losing money and comfort on your heating and cooling by getting your ductwork modified by Hart Heating & AC. To find out more about improving the ductwork in your home, call us at  806.795.1207  today!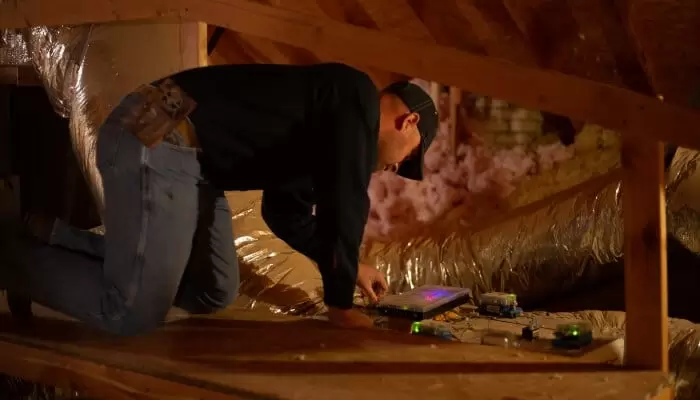 Why Does My Home Need Ductwork Modifications?
There are a number of reasons you may need to get a ductwork modification in your home, including:
Uneven heating and cooling
Poor airflow through your current ductwork
Heating or cooling loss
Ductwork was not designed or installed correctly
If you are experiencing any of these issues, you should look into getting your home's ductwork inspected and changed as needed.
How Long Does Ductwork Modification Take?
Having your home's ductwork modified can potentially take up to one to three days, depending on the specific type of work you are having done. Generally, the accessibility of the ductwork as well as the extent of the changes needed will play the biggest role in how long the entire project will take. Fortunately, once you have your ductwork in proper working condition, it will generally last over 15 years.
What Is Involved In Ductwork Modification?
The general process of ductwork modification is fairly straightforward and involves the following:
An inspection of your entire ductwork system
A check of the airflow through your ducts
An evaluation of the size of your ductwork
Fixing and repair of broken or separated ductwork
Rerouting of ductwork if necessary
Sealing off of ductwork to prevent leakage
At Hart Heating & AC, we will go through each step with you to determine what type of correction your home's ductwork system needs.
Enjoy The Benefits Of Ductwork Modification!
When it comes to ductwork modifications, they are well worth the cost due to all of the benefits they provide. Some benefits of fixing your ductwork include:
Less loss of heating and cooling.
Lower energy costs each month.
Improved indoor air quality.
More balanced heating and cooling.
When your ductwork is set up the right way, you will spend less money on extra heating and cooling to compensate for what's lost to leaking or lack of efficiency. To start the process of renewing your ductwork, message us online or call  806.795.1207  today!