High-Quality HVAC Condensate Pump Services For Your Lubbock, TX Home
Has your condensate pump not been working properly? Are you thinking about getting your condensate pump replaced or repaired? At Hart Heating & AC, we specialize in condensate pump services. HVAC condensate pumps generally go unnoticed, but play a huge role in supporting your HVAC system's operation. Our technicians are trained to troubleshoot, repair and replace condensate pumps. To learn more about our HVAC condensate pump services, give us a call at  806.795.1207  today!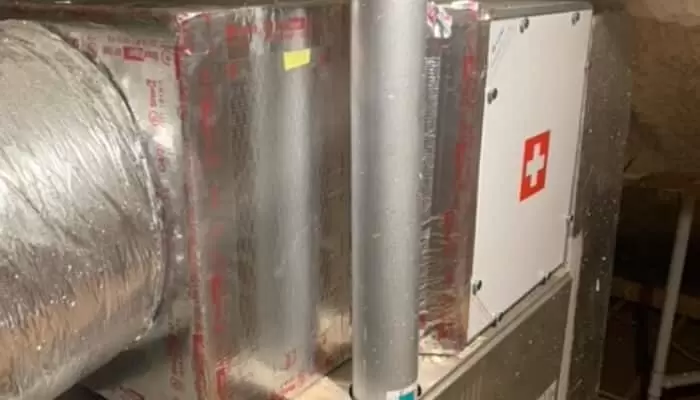 How Does An HVAC Condensate Pump Work?
Some homeowners may not know this, but an HVAC condensate pump plays a major role in your HVAC system's operation. It helps gather and remove condensation produced during the cooling process. More specifically, HVAC condensate pumps remove excess used water from HVAC systems. This water is often infused with chemicals, dust, microbes and other contaminants. This is not water you want recirculating in your home.
How Do You Know If Your HVAC Condensate Pump Needs To Be Replaced?
One of the biggest signs you may need to have your HVAC system's condensate pump replaced is if you notice water spilling over. This generally indicates that the pump is overflowing and not signaling the system to switch off. If your condensate pump is working properly, the float within it will signal that there is too much water and that it needs to shut off to prevent an overflow. However, it is also possible your condensate pump may be doing this because it has a clog that needs to be removed. Our technicians are trained to know the difference and repair appropriately.
How To Get The Most Out Of Your HVAC Condensate Pump
To get the most out of your heating and air conditioning system's condensate pump, you should have it maintained on a regular basis. Ensuring that your condensate pump is clear of any debris or obstructions will help it function as it should and prevent unnecessary wear and tear. When your condensate pump is properly maintained, it will have a longer lifespan and work to prevent issues from excess condensation produced by your air conditioner.
Enjoy The Advantages Of A Well-Maintained Condensate Pump
When your HVAC condensate pump is taken care of it can greatly assist your HVAC system and offer the following benefits:
It will keep your system running longer.
It will lower your energy and fuel costs.
It will redirect used water to where your city or county requires.
As a general rule, most codes require that your HVAC system has a condensate pump for proper operation. To find out more about getting an HVAC condensate pump installed or replaced, message us online or call  806.795.1207  today!