Keep Your Lubbock, TX Home Chilly With Air Conditioning Replacement & Installation
Is your air conditioning system failing to keep your home cool? Are you noticing your energy bills drastically increasing? Does your AC system unevenly cool your home? These issues could be indicating that you need to replace your air conditioning system. Getting your air conditioning unit replaced can increase the efficiency of your cooling and save you money. Our AC replacement and installation services help cover all of your cooling system replacement needs. To get an air conditioner installation quote, call us at  806.795.1207  today!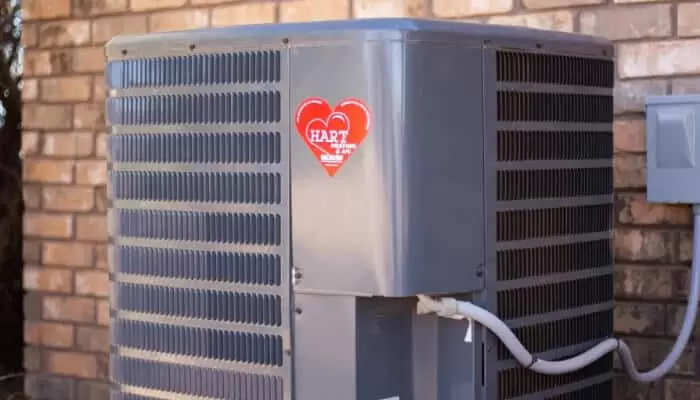 When Should You Replace Your AC System?
When you are trying to determine whether or not to replace or repair your air conditioning system, you should consider the following:
The age of your system
The condition of your system
The cost of any repairs it may need
If your air conditioner is over 10 years old and requires a repair that costs more than half of the price to replace it, you should get your air conditioner replaced. At Hart Heating & AC, we can provide you with expert advice on whether it is time to replace your AC system.
What Are The Benefits Of Getting A New AC System?
If you are thinking about replacing your old air conditioner system with a newer system, there are many benefits, such as:
It will cost you less on repairs each year.
Your air conditioner will cool your home more effectively.
Your home's value will be higher with a new AC unit.
An additional benefit of getting your air conditioner replaced is that you will also save more on your cooling bills each month.
How Can You Get The Most Out Of Your AC Unit?
To get the most out of your air conditioner, you should keep your air conditioner repaired and maintained as needed. We suggest that you get your AC system serviced at least once a year to make sure that it is able to operate smoothly. Additionally, regular maintenance will also help you keep an eye out for potential problems with your air conditioner.
What Sized Air Conditioner Do You Need For Your Home?
To determine the correct size air conditioner you need for your home, you should take the following factors into account:
The size of your home
The number of windows in your home
The area you live in
How many stories your home has
You should also consider the level of your home's insulation, as that can impact the size of the AC unit you will need to cool your home. To get AC replacement and installation services scheduled for your home, message us online or call  806.795.1207  today!
What is the average cost to install or replace a home air conditioner?
Central air installation costs range from $2,500 to $7,500, depending on the size, brand and efficiency rating of the system. This includes the cost for labor to install the unit. If you need extra ducting work it can add around $1,200 - $5,000 to the total charge.
What size home air conditioning system do I need for my home?
The more space you have, the more cooling power you'll require. However, if the system is too big, it will constantly cycle on and off, wasting energy and making a loud, distracting noise. If the system is too small, on the other hand, it will operate continuously and cool your home inefficiently. To get the most accurate sizing estimate for your home AC installation, have an AC professional provide a replacement estimate.
Can I finance my home AC system replacement?
You certainly can! We've teamed up with EnerBank to provide our clientele with simple and quick HVAC financing solutions. We'll provide you with all the information you need to apply so you can guarantee your comfort today!