Furnace & Heat Pump Maintenance For Your Lubbock, TX Home
Is your furnace or heat pump breaking down often or requiring frequent repairs? You may want to consider having your heating system serviced on a regular basis. Heating systems that are maintained often have longer life spans and provide more efficient heating for your home. Heating maintenance can end up paying for itself by how much it saves you on your heating system overall. To learn more about our heating maintenance services, give us a call at  806.795.1207  today!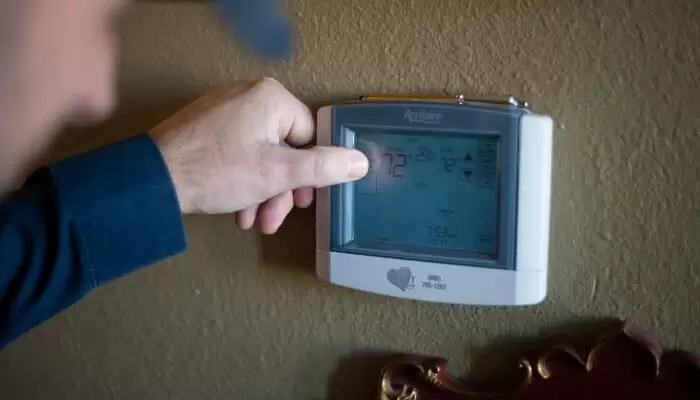 How often should a heating system be serviced?
Every year, just before the heating season starts, a heating system should be serviced. The system's lifespan is increased through routine maintenance, which also assures effective operation and identifies any problems. It is advisable to arrange for a qualified HVAC specialist to tune up and examine your heating system, check for defects, clean it, and make any required repairs. Schedule maintenance twice a year—just before the heating and cooling seasons—if your heating system, such as a heat pump, also functions as a cooling system.
How long should a furnace last in Texas?
In Texas, the lifespan of a furnace typically ranges from 15 to 20 years or more with proper maintenance. The relatively mild winters in many parts of the state mean that furnaces are not subjected to the same level of heavy use as in colder regions. However, the longevity of a furnace can vary based on factors such as the quality of the unit, regular maintenance, and usage patterns. Ensuring regular professional inspections and maintenance can help maximize the life expectancy of your furnace in Texas.
How Can Heating Maintenance Save You Money Long Term?
When you get your heating system maintained consistently, you can decrease the amount of built up dirt and dust within your equipment. As a result, your heating system will break down less and operate more efficiently. When your heating system is enabled to operate at peak efficiency, it will save you money on your monthly heating bills as well. Additionally, you will get more serviceable years out of your heating system.
When Do You Need Heating Maintenance?
You should get heating maintenance at least once a year to ensure that your heating system is able to run at its highest efficiency. It is recommended that you have your heating system serviced in the fall, right before the heating season. Getting your heating system serviced once a year at this time will cut down on your energy costs and help keep your heating system covered under its warranty.
What Is Included In Regular Heating Maintenance?
Our professional maintenance services include:
A comprehensive inspection of your heating system.
A thorough cleaning of your heating unit.
A lubrication of your heating system's moving parts.
A replacement of your heating system's air filter.
A tune-up and calibration of key components.
If you get your heating system tuned up, the tune-up service may offer discounted or free repairs of minor issues in addition to maintenance.
What Are The Benefits Of Heating Maintenance?
When you get your heating system serviced on a regular basis, there are many benefits, including:
Your heating system runs more smoothly and efficiently.
Your monthly energy bills are lower.
Your heating system lasts longer.
Your heating system stays covered under its warranty.
Another benefit of having your heating system serviced frequently is that it will require fewer repairs each year. To schedule your heating tune-up, send us a message online or call  806.795.1207  today!