Zap Infectious Agents Before They Get Into Your Lubbock, TX Home With HVAC UV Lights
Has your home been suffering from poor indoor air quality? Do you feel like your allergies are worse inside your home? Has your health been affected by poor indoor air quality? One of the most effective ways to combat dust, dirt and other contaminants is to eliminate them with an HVAC UV light as they pass through your HVAC system and air ducts. UV light is a powerful method, effective at reducing the amount of particles and contaminants in your home's air that leads to poor indoor air quality. To get an HVAC UV light installed, call  806.795.1207  today!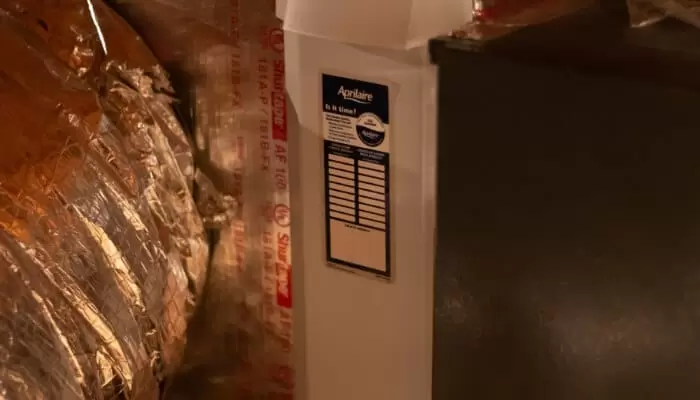 How Does An HVAC UV Light Work?
As air enters your home's return ducts, the UV light placed inside of your HVAC system is designed to clean the air as it passes through. The UV light technology works in such a way that it helps to break down the particles and kill contaminants in your home's air. UV light is ideal for fixing poor indoor air quality because it is capable of disinfecting the air inside your HVAC system.
What Are The Benefits Of An HVAC UV Light?
There are many benefits to getting a UV light installed inside your home's heating and cooling system, such as:
It improves your home's indoor air quality.
It reduces unpleasant smells in your home.
It reduces allergic reactions in your home.
It helps your HVAC run more efficiently.
The best benefit of getting a UV light for your home's HVAC is certainly the improved indoor air quality, as it can improve the health of everyone in your home.
What Are Signs You Need An HVAC UV Light?
If you are experiencing poor indoor air quality inside your home, you may be considering getting a UV light installed in your HVAC system. Some signs you may want to get a UV light installed include:
Your home's indoor air quality is very poor.
You have an issue with mold in your home's HVAC unit or air ducts.
You have allergies or health issues related to poor indoor air.
Getting a UV light installed in your home's heating and cooling systems is one of the easiest ways to improve your home's indoor air quality and reduce indoor air pollutants.
HVAC UV Lights Can Create A Major Improvement In Indoor Air Quality
With the technology that UV light utilizes, you can be assured that your indoor air is free from contaminants such as mold, mildew and bacteria. Reducing the levels of these contaminants will greatly improve your home's air, positively contributing to your health when you are inside your home. You will not have to worry about poor indoor air quality exacerbating any allergy or respiratory symptoms. To get an HVAC UV light installed in your home, message us online or call  806.795.1207  today!
How much do UV air purifiers cost near Lubbock?
UV filters range in price from $400 to $800 for installation and $200 to $400 for the filter alone. UV filters employ ultraviolet light to kill mold and pathogens, but they are useless against dust, allergies, fumes, and smoke. UV lamps should be replaced every year and cost between $20 and $70. A UV light hybrid filter system can cost anywhere from $1,200 to $3,000 when fitted, or $800 to $1,800 if purchased separately. UV hybrid systems combine ultraviolet light's germ-killing ability with a mechanical filter's particle-capturing ability. Homeowners with respiratory problems will benefit from hybrid units.
Do UV air duct purifiers work near Lubbock?
Yes, certain UV air purifiers are very effective. Numerous health studies have demonstrated that UV-C radiation at a precise wavelength and time inactivates viruses, bacteria, mold, mildew, and fungus by breaking down their DNA or RNA, rendering them unable to proliferate. UV light can also help prevent secondary allergies caused by airborne allergens.
Do UV air purifiers work on viruses near Lubbock?
Several decades of research have found that UV-LED light may inactivate viruses such as Influenza-A strains like H1N1 and HPAI. Studies found a drop in viral load in infected cells as well as a decrease in viral mRNA (messenger RNA), which is essential for the virus to replicate in the host cell, suggesting that exposure may be ideal for virus elimination.