Air Conditioning Repair Services To Cool Your Lubbock, TX Home
Is your air conditioning system breaking down frequently? Have you noticed a spike in your monthly cooling costs? Is your cooling unit making odd noises? Your AC unit will typically display signs that indicate it needs repair. If you spot any of these issues, you should look into getting your air conditioner repaired. Our air conditioning repair services can get your A/C system fixed and up and running again in no time. To get our air conditioner repair services, call  806.795.1207  today.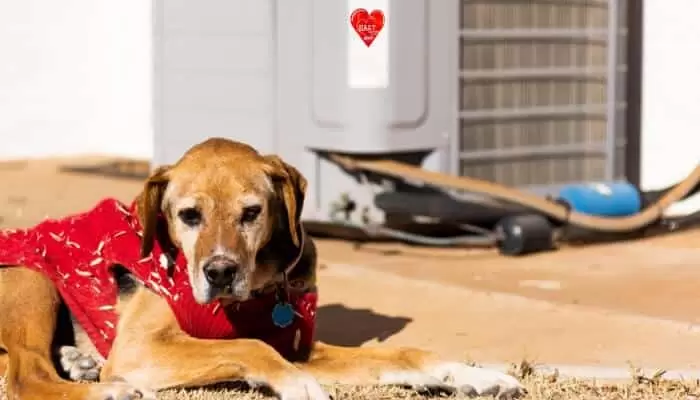 Why Might You Need Air Conditioning Repair?
As we mentioned above, your air conditioner will typically show signs that it needs repair. Some signs your AC unit needs to be repaired are:
Your air conditioner is not cooling your home.
Your AC unit will not turn on.
Your AC system cycles on and off frequently.
You see a spike in your energy bills.
Your system makes loud noises or is producing unusual smells.
These are just a few signs you can look for, but if the unit is doing anything out of the ordinary it's worth having it checked.
The Importance Of Quality Air Conditioner Repair
If your air conditioner shows signs that it is not working properly or needs a repair, you should get it repaired right away. Allowing your air conditioner to run with a broken component can put unnecessary stress on your air conditioning system and lead to other broken parts. If you get your air conditioner repaired quickly, the cost of the AC repair will also generally be less expensive since there will be less damage.
Prevent Costly AC Repairs Ahead Of Time With AC Tune-Ups
One way to prevent frequent and costly air conditioner repairs is to get your air conditioner serviced on a regular basis. Having your AC unit tuned up will help it run better and also provide you with an opportunity to spot repair needs early. When an HVAC technician services your AC unit, they will be able to detect any issues that may be occurring with your AC system before they lead to a large repair bill. To schedule your AC repair, message us online or call  806.795.1207  today!
How much does it usually cost to repair a Central AC system near Lubbock?
The average cost of repairing an air conditioner is about $336. The usual price range is $163-$520, with the highest cost of repairs reaching $1100 or higher. Certain fixes will also be more expensive than the ordinary remedy. Replacing a house air compressor, for example, might cost anywhere from $1350 to $1800, while replacing an evaporator coil can cost anywhere from $650 to $1200.
Should I replace my AC unit before it dies?
If your AC unit is older and struggling to provide consistent comfort, it's wise to go ahead and replace it before it fails completely. Not only will this allow you to plan ahead for the day without air conditioning, but you can better budget for the expense of replacing your AC by taking advantage of sales incentives and financing options.
Why won't my home AC system blow cold air?
There might be various reasons why your air conditioner isn't blowing cool air.
If your air conditioner isn't blowing air, double-check that it's receiving power by checking your electrical panel.
If your electricity is okay, it's possible that the thermostat isn't set to the right setting. To check if the device will start, turn the dial all the way down or press the buttons to the lowest position.
A blocked filter is another likely culprit. If the filter is clogged, some air conditioners include a built-in mechanism that shuts the device down. This is to keep the motor from overheating and causing damage. Check the filter in your unit and clean or replace it as needed.
If you check all these things and the AC system still isn't blowing cold air, call in the professionals for troubleshooting and repair.