Air Purification & Filtration Services To Clear The Air In Your Lubbock, TX Home
Your home's indoor air quality is one of the most important factors to your family's overall health but is typically the most neglected part. To help combat poor indoor air quality, you should have your HVAC system regularly maintained and use other air purification systems to remove contaminants from your home's air. To find out more about getting indoor air quality services in your home, give us a call at  806.795.1207  today!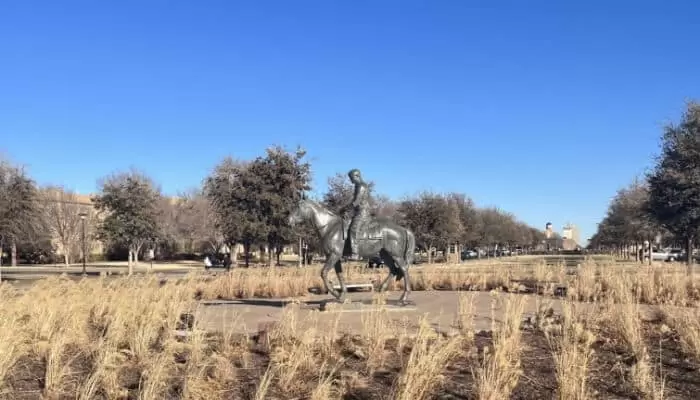 What Are The Signs You Have Poor Indoor Air Quality?
There are a variety of signs your indoor air quality is poor, such as:
Increased allergies, coughing or illness
Respiratory irritation or issues
Lightheadedness or headaches
Excess dust or moisture in your home
Uneven heating, cooling or bad air flow
Bad indoor air quality can greatly affect both your home and your health, making it highly important to maintain good indoor air quality at home.
Hart Heating & AC Offers All The Air Quality Services You Need
At Hart Heating & AC, we prioritize our customer's health and comfort, which is why we provide the following indoor air quality services:
When it comes to maintaining your indoor air quality, it may be hard to see results, like you can when you have your HVAC system cleaned. However, having good indoor air quality in your home can help you sleep better, feel better, reduce your allergic reactions and keep your home's furniture and fixtures preserved.
How Do UV Lights Improve Indoor Air Quality?
UV light air filtration utilizes UV energy to disrupt the production of bacteria and other contaminants within your home's indoor air. For the best air purifying results, UV lights are put inside of your heating and cooling system, so they can address air contaminants as they pass through your air ducts. If you have already addressed other indoor air quality issues and are still not seeing results, UV light filtration is a great solution.
What Type Of Air Filters Do You Need?
It is typically recommended that you get air filters with a MERV rating of 5-8 for residential use. However, if you have pets, multiple members in your household or you have respiratory issues, you should consider getting an air filter with a MERV rating of 9-12 to combat contaminants in your home. Air filters with a MERV rating of 12 or higher are usually reserved for commercial uses such as hospitals or laboratories.
The Vital Importance Of Carbon Monoxide Detectors
If you have any appliance in your home that burns fuel, it is important for you to have a carbon monoxide detector inside your home. When maintained properly, carbon monoxide detectors can detect poisonous gas before it poses a major threat to your family. In addition to getting a carbon monoxide detector installed in your home, you should also ensure that all of your home's systems are properly maintained to reduce the risk of a carbon monoxide leak.
Help You & Your Family Breathe Easier With Hart Heating & AC
Comfort isn't just about the temperature in your home. It's about the overall sense of wellness you have when you're there. To learn more about how our indoor air quality services can improve your family's health, send us a message online or call  806.795.1207  today!
How can I check the indoor air quality in my home?
Testing your home's air quality is a smart way to make sure you don't have any issues with mold, allergens or radon. Here are three ways you can test the quality of your home's indoor air.
Invest in a quality-control monitor for your house. There are a variety of indoor air quality sensors on the market right now that can effectively detect and record the quality of air in your home.
Mold should be looked for. Using your eyes and nose, you should be able to detect a mold infestation in your house. If a musty odor persists in some areas of your home after cleaning, you should consider hiring a professional to conduct a mold test.
Use an air purifier. These devices will help improve the air quality in your house, which is particularly helpful for people who have allergies. Electronic air cleaners are generally the most efficient since they can eliminate dust particles, mold spores and other allergens from the air more reliably than filters alone.
Hart Heating & AC has more than 20 years of experience improving air quality and comfort in West Texas homes, so we can clear your air now matter how polluted it is.
How do you keep the air in your house clean?
There are many possible sources of air pollution in almost every room of your home, but most of them can be solved easily and inexpensively.
Install trickle ventilation. As homes become more airtight and energy efficient, effective background ventilation is required to prevent the buildup in indoor air pollution. Trickle ventilators (or trickle vents) provide this efficient background ventilation.
Use your air conditioning. Did you know your air conditioner is also a dehumidifier? Many contaminants are water-soluble and when air conditioners remove water from the atmosphere, they also remove these pollutants. Pollen and other particulates may also be removed by your air conditioner.
HEPA filters should be installed. HEPA stands for High Efficiency Particulate Air, and it's a term for filters that can capture 99.97 percent of particles smaller than 0.3 microns. A disposable HEPA filter will improve the efficiency of the air conditioner.
What are the symptoms of bad air quality in my home?
Is your family sick for no good reason? Pay careful attention to the onset of symptoms such as congestion, sneezing, coughing, watery eyes, headaches and nosebleeds. If you or a member of your family suffers from them regularly, you may have indoor air quality issues.
Is your home excessively dusty? It is very likely that pollen, dust mites, pet dander and other allergenic particulates are aggravating your allergies. These can be addressed with an air filter upgrade or HEPA filtration system add-on.
Does the house smell funny? Mold/mildew formation, pest infestation and chemicals in your home can all cause unpleasant odors. While it's easy to become used to your home's smells, these odors will be more noticeable if you leave and return to the home after a period of time.