Replacing The Air Filters In Your Lubbock, TX Home Is Vital For Indoor Air Quality
Is your air conditioning system breaking down frequently? Is your home's indoor air quality poor? Have you noticed your allergies are worse indoors? You may want to consider upgrading your home's HVAC air filter and replacing it on a consistent basis. If you get the correct air filter with the best MERV rating for your use and you replace it often, you can increase your HVAC system's efficiency and reduce indoor allergens. Maintaining the correct air filter for your home's heating and cooling system can also help your HVAC system last longer.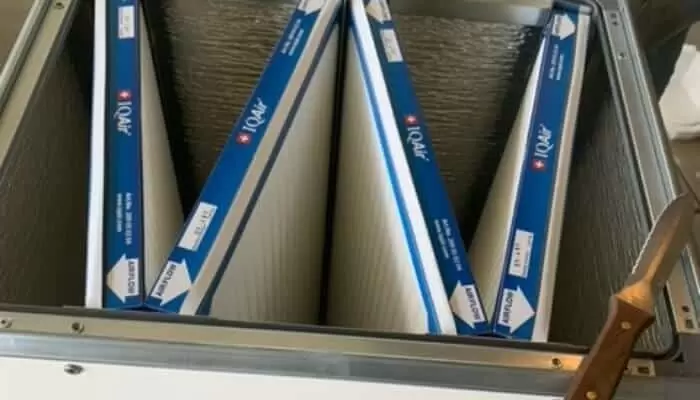 What is the difference between cheap and expensive air filters?
The main difference between cheap and expensive air filters lies in their efficiency and filtering capabilities. Expensive air filters are typically made with higher-quality materials and have a higher MERV (Minimum Efficiency Reporting Value) rating, which means they can capture smaller particles and provide better air purification. Cheap filters may have a lower MERV rating and might not effectively trap smaller allergens and pollutants. While expensive filters provide better air quality, they might need more frequent replacements, whereas cheap ones may need replacement more often due to their lower efficiency.
Why Does Your HVAC System Need An Air Filter?
Regardless of the type of HVAC system you have, you should utilize a good-quality air filter. Air filters allow for cleaner air to enter your heating and cooling system, to then be released into your home's indoor air. If you do not have an air filter, your HVAC system will quickly fill up with dirt and debris and break down more frequently. To ensure that your heating and air conditioning system can function at prime efficiency, you should utilize a high-quality MERV air filter.
What Type Of Air Filter Do You Need For Your Home's HVAC Unit?
For most households, it is typically recommended that you get an air filter with a MERV rating of at least 8. An air filter with a MERV rating of 8 or higher will ensure that aerosol sprays, mold, dander and dust are all caught in the filter and not re-circulated into your home's air. If you have severe respiratory problems, you should get an air filter with a MERV rating of 9-12. Air filters with MERV ratings of 12 or higher are usually reserved for laboratory or hospital use.
How Often Should You Replace Your Air Filter?
As a general rule, it is suggested that you replace your air filter at least once every three months, or four times a year. However, you should replace your HVAC's air filter more frequently if you have multiple members in your household, own pets or have severe allergies. If you have multiple pets or bad allergies, you should replace your air filter once every 1-2 months. Replacing your air filter frequently in these instances will reduce the risk of any excess dust or dirt making it back into your home's recirculated air.
Get The Best Air Filter For Your Home
There are many benefits to replacing your air filter on a consistent basis, with the first being the fact that your heating and cooling system lasts longer and breaks down less often. In some cases, a clogged or dirty air filter can cause your entire HVAC system to not function properly and stop working. Keeping your air filter clean and replaced often will also reduce your allergies inside and improve your indoor air quality. To learn more about getting the right air filter for your home, message us online or call  806.795.1207  today!