Heating & Cooling Tune-Up Services To Keep Your Lubbock, TX Home's HVAC Humming Along
A heating and cooling tune-up is a great way to keep your HVAC system operating as it should. HVAC tune-ups ensure that your heating and cooling system is clear of any dirt that could obstruct or overly tax your HVAC unit. When your HVAC system is maintained on a regular basis, it will last longer and you will spend less on heating and cooling repair costs. Make sure you track the pulse of your heating and cooling system with our thorough and effective heating and cooling tune-up services. To schedule your HVAC tune-up, give us a call at  806.795.1207  today!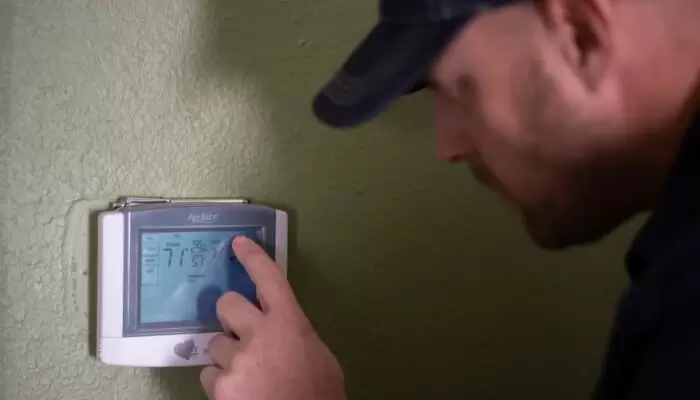 What Are Some Signs Your HVAC System Needs A Tune-Up?
Some hints your HVAC unit might be in need of a tune-up include:
Your energy bills are increasing for no good reason.
There is little air flow coming from your vents.
Your rooms aren't being heated or cooled evenly.
Getting your HVAC tuned up can help you identify repair needs before they become large, costly repairs.
How Often Should You Have Your HVAC Tuned Up?
To get the best results from having your HVAC unit tuned up, you should get it tuned up at least twice a year. Having your heating and cooling system serviced twice a year, once in the spring and once in the fall is very beneficial. Bi-annual maintenance allows for your system to be cleaned and fixed to prepare for the heating and cooling seasons.
What Are The Benefits Of Heating & Cooling System Tune-Ups?
There are many benefits to HVAC tune-ups including:
It reduces heating and cooling costs.
It ensures proper and safe HVAC operation.
It improves your equipment's efficiency.
It adds years to your HVAC system's life.
Another benefit to getting your HVAC tuned up is that you are able to detect small issues early before they turn into costly repairs.
How Often Should You Replace Your Air Filters?
As a general rule, it is recommended that you replace your HVAC system's air filter at least once every three months. Replacing your HVAC system's air filter frequently will help promote better airflow to your unit, reduce the frequency of HVAC system failure and contribute to better heating and cooling. If you have multiple family members in your household or you have pets, you should replace your air filter once every one to two months.
What Does An HVAC Tune-Up Typically Include?
A standard HVAC tune-up usually includes the following:
An adjustment of the burners, bypass dampers, operating pressures and thermostat
Cleaning of the blower wheel, burners, combustion chamber, condenser coil, evaporator drain and filters
A check of the combustion air, evaporator coil, fan blades for tightness, flame baffle, flue, heat exchanger and capacitors
An evaluation of the safety controls, vent system and valves
Lubrication of the fan motor and other moving components
A test of the fan limit switch, thermocouple and electrical connections
If you have any questions about HVAC tune-ups or are thinking about getting your heating and cooling system tuned up, send us a message online or call  806.795.1207  today!