Extraordinary Heating, Cooling & Indoor Air Quality Services For Your Lubbock, TX Home
Hart Heating & AC has you covered with our comprehensive heating and air conditioning services. Whether you need heating and cooling system maintenance, AC repair or replacement, we can assist you. We also provide indoor air quality and ductwork modification services to cover any of your home care needs. Hart is committed to tracking the pulse of your HVAC system to ensure everything is operating as it should. To learn more about our HVAC services, give us a call at 806.795.1207 today!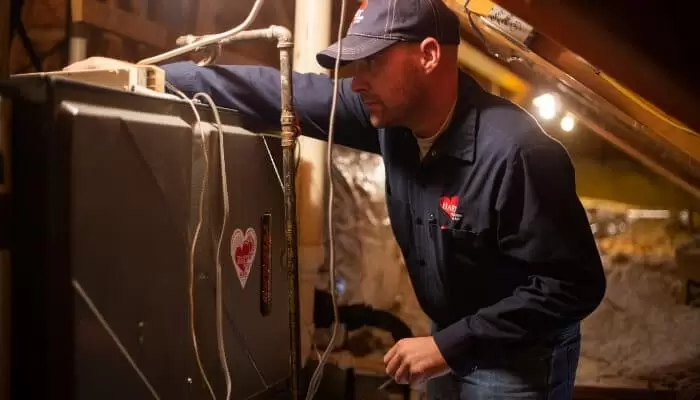 We've Got Your Home Comfort Covered From Every Angle
At Hart Heating & AC, we offer the following HVAC services:
AC Repair, Installation & Maintenance Services
We have a wide range of cooling services to keep your air conditioner well-maintained, repaired and up-to-date. A mixture of AC repair and AC maintenance can extend your air conditioning unit's lifespan. When you get your air conditioner repaired, serviced and replaced by us, you can be assured that it will be done properly and that your system will last longer as a result.
Heating Repair, Replacement & Installation Services
We know that despite the long summers, West Texas still endures a long winter season as well. We offer heating repair, replacement and new installation services to keep your home warm and cozy throughout the colder months. To keep your heating system functioning at an optimal level, we recommend that you have it serviced at least once a year. Having your heating system serviced often improves its efficiency and helps you spot potentially costly repair needs early on.
Your Comfort Is In Reach With Our HVAC Financing Options
To make getting heating and cooling system repair, replacement and service more affordable, we have online special offers as well as HVAC financing options. Our financing options help keep your monthly payment low and affordable to match your budget. If you are interested in our financing options, our experienced staff can always answer your questions regarding our offerings.
Reasons Hart Heating & AC Should Be The Only Call You Make
When you are looking for quality HVAC services, you can trust Hart Heating & AC with:
Full Service HVAC Offerings
Upfront Pricing & Quote
Convenient Financing Options
Exceptional Customer Service
We aim to provide you with full service HVAC needs to cover any of your home care needs. If you have an issue with your home's heating and cooling system, you can count on us to help. When you need us, send us a message online or call  806.795.1207  today!