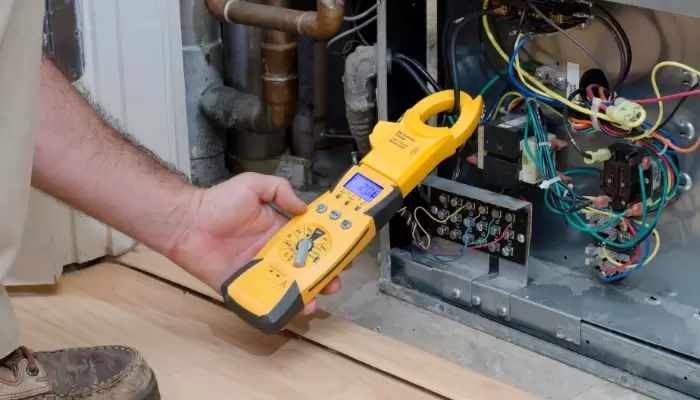 Temperatures Rise & Fall, But Some TLC Will Have Your System Ready For Anything
Howdy everyone! If you kick up your boots here in Lubbock, TX, you know that our weather can be more unpredictable than a stampede. Our winters can have you snuggled up with hot cocoa one day then sweatin' like a chili pepper the next. That's why, when it comes to keeping your home comfortable, a regular HVAC tune-up is an essential part of your home comfort plan - and we're here to tell you why!
How An HVAC Tune-Up Helps Your Lubbock, TX, Home
The good people of Texas enjoy the finer things in life. BBQ, football, country music and - most importantly - a cozy and comfy home. To get there though, we have to take care of our air conditioners and furnaces the way we expect them to take care of us. Here are a few of the reasons an HVAC tune-up is so important:
The Temperature Likes To Do The Two-Step
Round here it can be hot one day, cold the next - so there's a constant trade-off between your heater and your air conditioner. You need both ready to step up at any time. A regular HVAC tune-up will keep both systems in tip-top shape, so you can switch between them without a hitch.
Save Your Hard-Earned Greenbacks
We Texans pride ourselves on being savvy with our money, so we avoid wasting it on high energy bills. A well-maintained HVAC runs more efficiently, so you'll spend less on those bills and more on a good time!
Extend The Life Of Your System
An HVAC system ain't cheap, and replacing one can be hell on your wallet. Regular tune-ups will give your system a longer lease on life, so you can enjoy its comfort for years to come and put off having to bust up your piggy bank.
Keep The Air Clean & Crisp
We all like to think the air in our home is as pure as the prairie sky, but let's face it - we know it's not. Our HVAC system is the first line of defense in providing us clear, healthy air. A tune-up allows your system to do its job to screen pollutants out and let you breathe easier.
Other Advantages Of An HVAC Tune-Up
It's pretty clear that a regular HVAC tune-up is as vital as a sweet tea in the summer heat, but if you're not convinced, let's break down some other advantages:
Improved Efficiency

- The less your system has to work, the longer it lasts and the more it sips energy instead of guzzlin'.

Fewer Breakdowns

- A tune-up will let you catch problems ahead of time, saving you unfortunate failures and costly repairs.
Warranty Protection

- Many companies require regular maintenance to keep your warranty valid - so a tune-up helps protect your investment.
Enhanced Comfort

- Regular maintenance ensures you don't have to stress over your HVAC - you can just sit back and enjoy it.
Partner Up With Hart Heating & AC!

When it comes to HVAC tune-ups in Lubbock, TX, you want a team that knows their stuff. Just like the team here at Hart Heating & AC. We're the real deal, and we'll make sure your HVAC is ready for the twists and turns of Texas weather. So don't delay - give us a holler today and we'll get you the comfort, efficiency and peace of mind you deserve. Send us a message online or give us a ring at 806.795.1207 today!