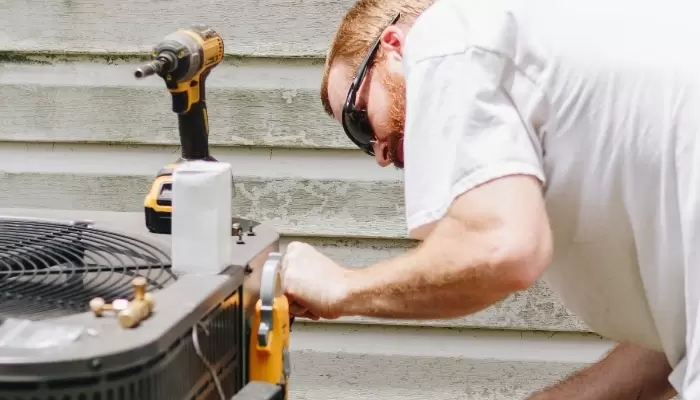 Listen To What Your AC Is Telling You - It Might Need Help!
Howdy everyone! Here in Lubbock, we know how vital it is to have a good, reliable air conditioner if you want to survive these sweltering Texas summers. When the mercury starts to climb, we all need our ACs to keep us cool and comfortable. But hold your horses! If you're noticing your AC behaving in a strange way, don't ignore it. In fact, it should make you stand up and pay attention. There are red flags that could point to a bigger problem coming down the pike, and you might need an AC repair in the near future. So gather 'round, and we'll go through six of the telltale signs your AC is in need of some TLC.
1. It's Making A Racket
Your air conditioner is meant to be a mostly silent worker, not a noisy troubadour. If your AC is making all kinds of noise, from whistlin' to clanging to other strange sounds, it's not normal. It's a cry for help. These noises could come from loose parts, tired components or even a nest of critters who've taken up residence. If it's making a ruckus, get it checked out.
2. It's Sprung A Leak
Your air conditioner shouldn't be sitting in a puddle. If you notice leaks or water seeping around your AC unit, you could have a clog somewhere or a leaky drain line. Ignoring this problem cannot only damage your unit, but can cause water damage to your home as well. So if your AC is splishin' and splashin', give us a holler.
3. It's Freezing Up
In Texas, we normally appreciate a little bit of cool, but if your air conditioner's coils are freezing up, that's a bad sign. If you see ice on your unit you might be looking at anything from a dirty air filter to a refrigerant leak. Your AC won't be cooling your home efficiently and could be suffering even more damage internally. Don't give it the cold shoulder - get it thawed out as quick as you can.
4. It's Getting Lazy
Have you found yourself walking through your home moving from one room that is nice and cool, only to step into the next room and it feels like a furnace? One of the biggest signs that your AC is struggling is if it can't keep temperatures consistent throughout your home. Leaky ducts, seals or even a misbehaving thermostat can all be to blame. You want professional help to get things corrected and restore even comfort throughout your home.
5. It's Costing You Money
We know sometimes it can be hard to tell between your utility bill being unusually high or the utility company just deciding to jack up its rates again. But still, you should recognize when the amount of cool in your home doesn't match the amount you owe. If your AC is working harder than it needs to, not only is your home not getting as cold as it should, but it's using more energy. This translates into more money out the door. Expert AC repair keeps it from hogging all the energy.
6. It's Not Putting Out Air
When your AC is on, it should be blowing consistent cool air throughout your vents. If you notice your comfort is just dribbling out you could have clogged air ducts or a worn out blower motor. This is definitely a sign your AC could use the practiced hands of a professional to get it running right again.
Rely On Us For AC Repair Service With "Hart"
We said it before and we'll say it again, don't ignore the red flags when your AC starts acting up. It's trying to let you know it needs some help. Lucky for you, help is on the way with a single phone call to Hart Heating & AC. From strange noises to rising bills, we can help rein in your AC's problems. Don't let your unit suffer in silence; message us online or call us at 806.795.1207 today!